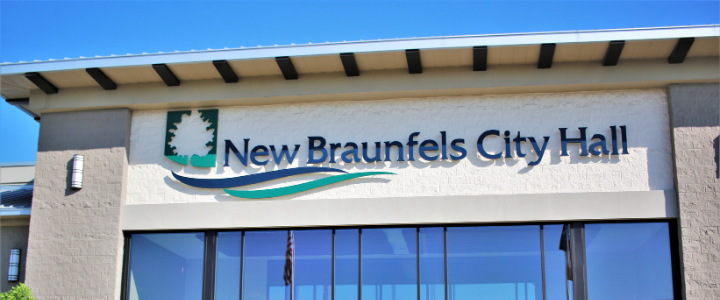 The New Braunfels City Council will hold their regular meeting Monday, August 9 at 6:00 p.m. at City Hall in the Council Chambers located at 550 Landa Street. The meeting will be available via Zoom for participants to join.
Please click the link below to join the webinar: https://us02web.zoom.us/j/83369443180 or call (833) 926-2300 Webinar ID: 833 6944 3180
The meeting will begin with proclamations for Childhood Cancer Awareness Month, National S'mores Day, and Cat Osterman an Olympic Medalist. Following the proclamations will be a presentation regarding the New Braunfels Public Library's inaugural Community Read.
The Consent Agenda and Individual Items for Consideration include, contract with All City Management Services, Inc. for school Crossing Guard services, appointment of Tommy Carden and Jonathan Packer to the Workforce Housing Advisory Committee, and establishment of the City of New Braunfels' Tax Abatement Policy, among other items.