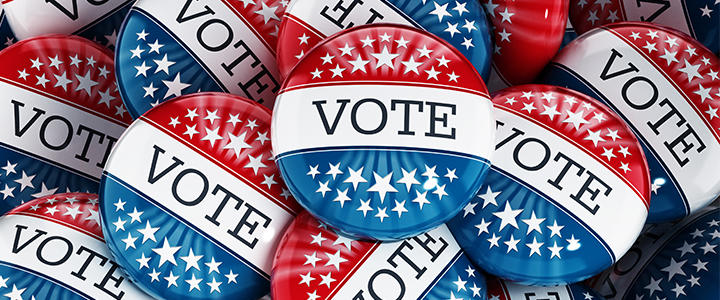 The May 4 general Election Day is Saturday. Early voting ends April 30, so if you do not have the opportunity to vote early, the Chamber encourages all residents to cast their vote on Election Day! Polling will occur from 7:00 a.m. to 7:00 p.m. at the following locations:
District One - Westside Community Center, 2932 S. IH 35 Frontage Road
District Two - New Braunfels First Church of the Nazarene, 210 W. Klein Road
District Three - Seele Elementary School, 540 Howard Street
District Four - Faith United Church of Christ, 970 N Loop 337
District Five - Lamar Elementary School, 240 N. Central Avenue
District Six - Walnut Springs Elementary School, 1900 S. Walnut Avenue
The ballot includes City Council District 2 seat with incumbent Justin Meadows and his challengers Bryan Mortenson and Krystal Bolden, New Braunfels Independent School District Board Election At-Large Board Position with incumbent Wes Clark running against Dave Heefner and Michael Trevino, and a special bond election for a $117 million bond package which includes roads/mobility, public safety, recreation, and library projects.  
Visit www.VoteInNewBraunfels.com for a list of Election Day polling places and more voting information.