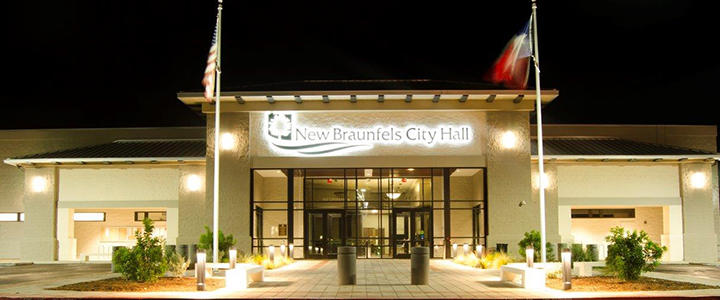 The New Braunfels City Council will meet Monday, December 10 at 6:00 p.m. for their Regular Meeting at 550 Landa Street. If not attending, the meeting can be viewed on Spectrum Enterprise channel 21 or AT&T U-Verse channel 99. The agenda includes one proclamation, five presentations, 17 items on the Consent Agenda, one of which is an ordinance, and five Individual Items For Consideration, including an update on the San Antonio Street Bridge over the Comal River Project.
The meeting will begin with presentations including the Annual Economic Benchmarks provided by Chamber President Michael Meek, an update on urban wildlife management and the wildlife feeding ordinance, and possible direction to staff on river fund revenue options for 2019.
The Consent Agenda includes a the cancellation of the second regular City Council meeting of December, a resolution authorizing the City Manager to enter into an agreement with Richard J. Leidl, P.C. for federal legislative services, a contract for litter removal services in City parks, and a resolution recommended by the New Braunfels Economic Development Corporation authorizing an amendment to the professional services agreement with Douglas Architects, Inc., among other items.
The Individual Items for Consideration include an update on the San Antonio Street Bridge over the Comal River Project and the proposed bridge rail and light poles, and an amendment to the Veramendi Master Framework Plan, among other items.