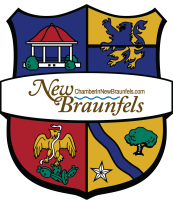 FOR IMMEDIATE RELEASE: July 6, 2018                                                                
CONTACT: Jenna Vinson, (830) 625-2385, Jenna@InNewBraunfels.com
CHAMBER TO HOST LEADERSHIPLAB ON INCREASING BUSINESS PRODUCTIVITY
NEW BRAUNFELS, Texas – The Greater New Braunfels Chamber of Commerce's Leadership New Braunfels Alumni Association will host a LeadershipLab on Tuesday, August 7 to help business leaders accomplish more by doing less. The ONE Thing: Business Productivity & Time Management will be held from 8:45 a.m. to 12:15 p.m. at the New Braunfels Civic/Convention Center. Tickets are available at www.LeadInNewBraunfels.com.
You want fewer distractions and less on your plate. You want more productivity from your work and more income for a better life. If there was just ONE Thing that could deliver extraordinary results would you do it? Only the ability to dismiss distractions and concentrate on your ONE Thing stands between you and your big goals. What's the ONE thing you can do that by doing it everything else will be easier or unnecessary? The surprisingly simple truth behind extraordinary results.
Behind every successful person is their clarity around focused action on ONE Thing that builds life or business. Join Don Hobbs, Founder & CEO at Don Hobbs Coaching & Training, as he inspires your actions, and demonstrates how the results you get are directly influenced by the way you work and the choices you make. During this LeadershipLab, Hobbs will go deeper into subjects that will make business growth possible and immediate.
Tickets are discounted for Chamber members at $129, available to the general public at $149 and include breakfast. This LeadershipLab is sponsored by Riverstone Advisors, LLC - Leslie Lammers CFA.