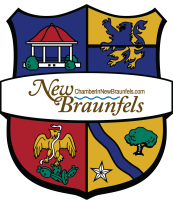 FOR IMMEDIATE RELEASE: June 15, 2018                                                             
CONTACT: Jenna Vinson, (830) 625-2385, Jenna@InNewBraunfels.com
CHAMBER TO HOST EMERGENCY PLANNING SEMINAR
NEW BRAUNFELS, Texas – The Greater New Braunfels Chamber of Commerce's NB Business University will host an Emergency Planning: Information, Personnel, Physical Assets, Catastrophic Events seminar on Tuesday, July 17 from 11:30 to 1:00 p.m. to help business leaders reduce the probability and impact of data breach events. Tickets are available at www.LearnInNewBraunfels.com.  
Having a disaster plan in place might not prevent the worst-case scenario, but it could increase a company's odds of survival. According to FEMA, roughly 40 to 60 percent of small businesses never reopen their doors following a disaster. Take action before a natural disaster, man-made disaster such as arson and electrical outages, or workplace violence and prepare to minimize the potential stress imposed on your business. This seminar will address actions needed to properly plan for an emergency, including business continuity, crisis management and communication, and disaster recovery.
This seminar is the second seminar of the two-part series, CYA: Cover Your Assets. The first seminar was held on June 12 and focused on Cyber Security. Seminars are discounted for chamber members at $55 and available to the general public at $80. Tickets include lunch.
For more information and to purchase tickets, visit www.LearnInNewBraunfels.com. This seminar series is sponsored by Riverstone Advisors, LLC - Leslie Lammers CFA.