At the board planning retreat in November 2014, the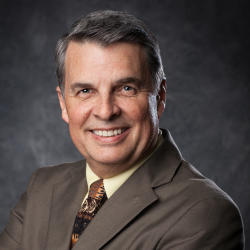 then-board of directors created the 2015-2018 Strategic Plan for the Chamber. This ambitious 4-year initiative sought to promote our community's strengths, expand opportunities to local businesses and significantly improve the economic future for all who call New Braunfels home.
The plan was divided into four main areas that coincided with the Chamber's existing organizational divisions. The priorities focused on strengthening the local economy, being the voice of business, advancing community excellence and providing value to members. Each priority area contained 13 total objectives, 29 separate strategies, and a whopping 120 tactics
A dashboard was created to benchmark success and to provide quarterly updates to the Chamber's board of directors. Staff were assigned to each tactic. The plan was incorporated each year into the Chamber's Plan of Action. So, how'd we do?
Priority Area 1: Strengthen the Local Economy. Commercial-industrial space inventory expansion occurred thanks to the NBEDC, new premier industries and jobs came to the community, existing businesses were assisted with expansion plans, workforce programs were expanded and improved to benefit local business, and our tourism industry remained viable. Our Convention and Visitors Bureau provided invaluable services to the city on multiple visitor-related fronts, especially in the summer river seasons.
Priority Area 2: Be the Voice of Business. We assisted area governmental agencies with infrastructure resources, increased collaboration with local public servants, and influenced local, state, and national policy. The iconic Texas Legislative Conference continues to gain in stature and attendance. Missions to Washington DC with the Mayor and City Manager are paying dividends to the community.
Priority Area 3: Advancing Community Excellence. The Chamber assisted in maintaining the unique culture of the community. The Hispanic Business Alliance successfully presented three consecutive festivals that have grown significantly. We are working in cooperation with multiple groups to improve housing opportunities. Our leadership programs are going strong, some with nearly three decades of tenure, and local educational opportunities continue to expand, especially post-secondary education.
Priority Area 4: Provide Value to Members of the Chamber. Member engagement was increased via a variety of platforms, and new benefits gave members a competitive edge. The Tiered Dues model we moved to has worked as planned, giving members a menu of benefit choices for their investment. The revamped website is "leading edge" and gives members and those seeking information on our community the necessary tools needed for success.
It is smart to look back to measure progress, and in this case, four years. We are very proud of the accomplishments as an organization, but just like with sports teams of all levels, we realize that was "yesterday." Where do we go from here? What's in store for 2019 and beyond? The Chamber board of directors asked and answered those questions at their October 2019 board retreat. I look forward to sharing the new "strategic directions" with you next month. Until then, Prost!
Michael Meek, President/CEO