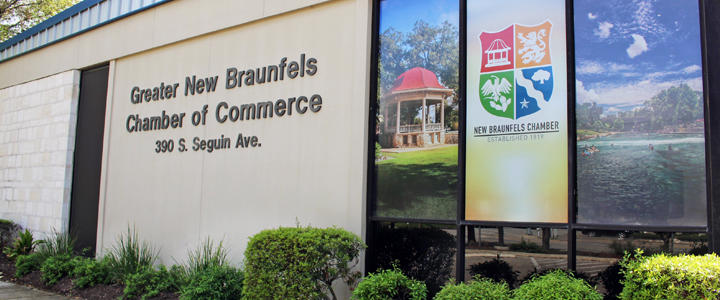 Adhering to Governor Abbott's guidelines and protocols the last two months, along with an abundance of safety, the Chamber staff returned to their main office at 390 S. Seguin Avenue Monday, May 18 for work. An "action plan" has been developed for the reopening including a self-screening questionnaire to be filled out upon arriving each morning, maintenance of social distancing, wiping down of surfaces, workplace safety, protocols in the event of an employee infection, and healthy habits to prevent Coronavirus, among other precautionary steps.
"As an essential entity, designated by the Mayor's first order back when the pandemic began, we took that responsibility seriously while limiting our office footprint and hours in the office at a time. Extra cleaning with disinfectant occurs and we closed the lobby to the public until June as well as the highway visitor center," stated Chamber President Michael Meek. Meek continued, "Our staff has worked remotely and effectively during this time. Our main focus remains on our members and we need to be healthy to do that and at full strength."
Other changes in the office include moving personnel from offices where the six feet social distancing was not possible, technology upgrades instituted in Honors Hall to enable better audio-video capabilities for virtual meetings and the installation of a plastic barrier for our lobby receptionist so that safety is enhanced from Chamber member, Plastic Welding and Fabrication. "We greatly appreciate their attention to our needs and for offering to assist us in this endeavor" ends Meek.