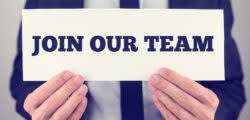 Following the announcement on November 15 of the retirement of Rusty Brockman as Chamber Vice President of Economic Development effective March 15, 2018, the process for selecting a replacement is beginning today according to Chamber President Michael Meek.
"Our goal is to advertise the position widely locally and across the state in the hopes of finding the right candidate by mid to late January 2018 and on board by mid-February," said Meek.
A copy of the job description can be found by clicking here.
"The position duties here are more comprehensive and diverse than most economic development jobs you will find around the state and nation in that we also have multiple Chamber committees that this position staffs as well as affiliated organizations like the New Braunfels Manufacturers Association, NB|STEAM, and the Central Texas Technology Center Advisory Board. We believe this approach has worked for the community in the past and will in the future," Meek added.
Persons interested are urged to apply by submitting their resume to Meek c/o the Greater New Braunfels Chamber of Commerce, Inc. at P.O. Box 311417, New Braunfels 78131-1417 or via email to Michael@InNewBraunfels.com.