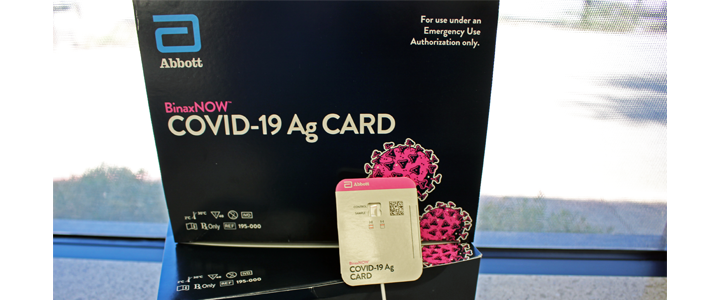 The Greater New Braunfels Chamber has continued efforts to open the community safely, the Greater New Braunfels Chamber of Commerce has enrolled in a program created by the Office of the Governor and Texas Division of Emergency Management to deploy free BinaxNOW Covid-19 rapid test kits to their small business members.
The Chamber will receive an allocation of the BinaxNOW test kits which will be distributed to members who register and complete the program's application process. This program supports the Chamber's goal to lead the business community through the rebound and recovery of the economy by giving businesses a tool to create safe environments for their customers and employees.
The City of New Braunfels can attest to the effectiveness of a routine testing program and it's benefits on business continuity. The City, which has 762 employees, implemented a routine testing program in early January and has since conducted nearly 1,000 tests. The New Braunfels Fire Department is testing all operations personnel before each shift and testing all administration and support services personnel twice a week. The City is also providing tests to employees and members of their household if they are experiencing symptoms or have had a COVID exposure. 
"We have had some positive test results which allows us to mitigate the spread and avoid any outbreaks among City staff," said Fire Chief Patrick O'Connell. "We've been able to identify the virus in mildly symptomatic or asymptotic cases which helps ensure a healthy workforce. The City takes the health and safety of our employees very seriously and this program allows us to quickly identify positive cases, limit potential exposures, and provide peace of mind for our staff so we can continue to serve our community."
Participating businesses will be directed to complete an online training course to be eligible to receive testing kits. Once the training course is completed, access will be granted to the testing application. This program's key mandate is the required state and federal reporting when the actual test kit is used. 
The BinaxNOW test is manufactured by Abbott Laboratories and is a minimally invasive nasal swab test that provides results within 15 minutes. Testing kits will only be available to Chamber members. 
To learn more about this program, please email Stephen@InNewBraunfels.com or call the chamber office at 830-625-2385.