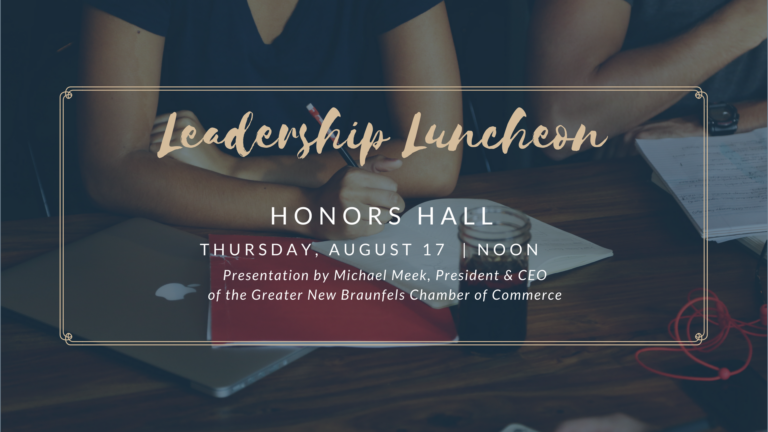 The New Braunfels Jaycees will hold their monthly Leadership Luncheon this Thursday, July 20 at noon in Honors Hall. The program will be a presentation by New Braunfels Chamber of Commerce President & CEO Michael Meek.
Meek has been with the Chamber since 1988 in various capacities, assuming the CEO position in 1995. Meek also serves as the Executive Director of the Greater New Braunfels Economic Development Foundation. During his tenure at the Chamber, Meek has been a catalyst for bringing post-secondary education to the community, a major expansion and remodeling of the Civic Center, the founding of the Communities in Schools Organization, bringing 10,000+ new jobs to the community with dozens of primary employers, the Leadership New Braunfels program and a major remodeling of the Chamber offices. The local newspaper named Meek their Citizen of the Year in 2002 for his efforts in creating the Central Texas Technology Center. The Chamber membership has more than doubled in size in his tenure and receives many honors statewide and nationally for its programs.
You do not have to be a member to attend. The luncheon is free for Jaycees members, $10 for non-members and lunch will be provided. Payment will be taken at the door. For more information email Jenna@InNewBraunfels.com.
The Jaycees are New Braunfels' young professionals organization offering networking, volunteer, leadership development, community engagement, philanthropy, and professional development opportunities to our community's next generation of leaders.