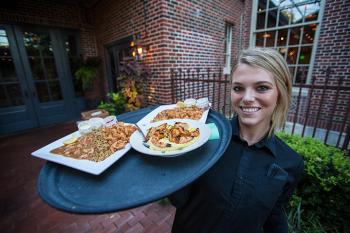 New Braunfels is known for its wonderful family atmosphere, filled with attractions, history, and unique restaurants. To deliver on our brand promise, the Chamber's Convention & Visitor Bureau has partnered with Texas A&M AgriLife to provide tourism related businesses an opportunity for their staff to attend a hospitality workshop on Monday, February 5, from 9:00 a.m. to 12:30 in Honors Hall.
The Texas Friendly Hospitality Program creates an environment fostering best practices in customer service. Certified Texas Friendly Instructors will help your staff cultivate the most up to date customer service skills. You'll learn how to empower employees, how to retain loyal customers and improve both external and internal customer service.
Registration is $75 per attendee, and can be completed using the link below.