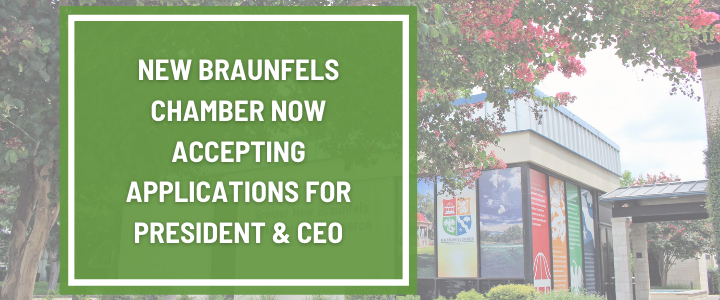 Current long-time Chamber Employee and President & CEO Michael Meek is retiring from his career at the Chamber at the end of January. After serving in this position for 26 years, the Greater New Braunfels Chamber of Commerce is now seeking an experienced executive to take the reins.
Meek will serve as interim, part-time President & CEO starting on February 1, 2021 while the Chamber seeks to fill the position. Applications are being accepted now through February 15 with a desired start date of the new president no later than July 15, 2021.
The ideal candidate will possess leadership skills essential for leading a dynamic Chamber in a fast-growth region in the Texas Hill Country along the burgeoning I-35 Corridor. The person should possess demonstrated success in directing a chamber of commerce; economic development programs; and tourism, convention and visitor services.
For more information visit: https://www.chamberinnewbraunfels.com/president/