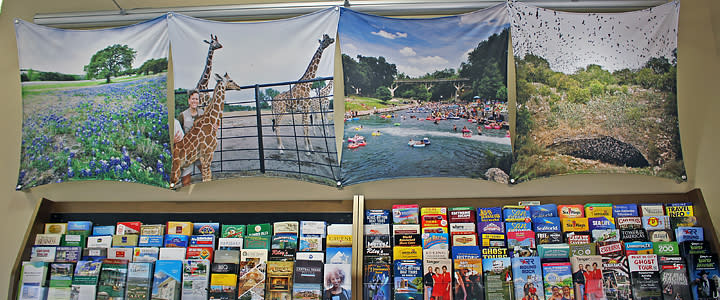 The Chamber offices located on 390 S. Seguin street opened back up to all employees as of May 18, 2020. Chamber employees are following an action plan that implements new health and safety protocols. Monday, June 1st the Chamber lobby will be open to visitors again during the hours of 9 am – 4 pm. 
The office has undergone increased cleaning and sanitation for the past several months, with the addition of a sanitary fogging service every three days that kills all germs. The front desk is now surrounded by a plexiglass "sneeze guard" from Chamber member Plastic Welding and Fabrication, LTD. for added protection for staff and visitors. We ask that all visitors maintain social distancing measures while in the lobby to continue to "slow the spread".
At this time, the Highway Visitor Center will remain closed.