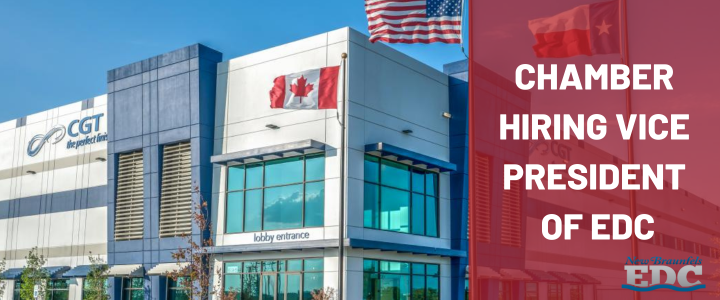 The Greater New Braunfels Chamber of Commerce is currently accepting applications for the position of Vice President of Economic Development. This position manages the Economic Development Department and is responsible for managing a pipeline of projects that add value to the New Braunfels economy. This includes, but is not limited to, business recruitment, business retention & expansion, and complex & catalytic projects.
The ideal candidate should have excellent written and verbal communication skills, be able to manage multiple projects, and develop effective working relationships with community leaders, economic development partners at the City of New Braunfels and the New Braunfels Economic Development Corporation. A bachelor's or master's degree in business or a related field, and at least five years of management experience in an equivalent field of operations is preferred.
The full job description can be found here. All resumes and cover letters should be submitted to the Chamber President & CEO at Jonathan@InNewBraunfels.com.