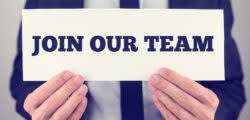 The search is on for the next Vice President of Economic Development for the Chamber with the impending retirement of Rusty Brockman next March. Click here for a job description for the position.
According to Chamber President Michael Meek, this position is unique and would be beneficial to have someone with a background of local experience in the community, has a heart for community service, and is a multi-tasker. While experience in the field of economic development is a plus, it is not required.
Help your community prosper with appropriate growth; apply for the position today!