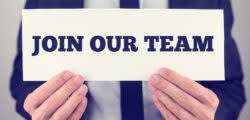 The New Braunfels Chamber is seeking to hire a Communications Coordinator. The full time position will work on important marketing and communications activities such as email marketing, digital media, social media, website, public relations, copy writing, brand management, message development and more.
The ideal candidate should have excellent written and verbal communications skills, be organized and detail oriented, demonstrate good judgement in content and asset creation, be able to work well independently, and have a working knowledge of best practices in modern communications tactics. A Bachelor's Degree in communications, marketing, advertising, public relations or a related field and at least one year of work experience is preferred.
Applicants should email their resume to Jenna@InNewBraunfels.com.