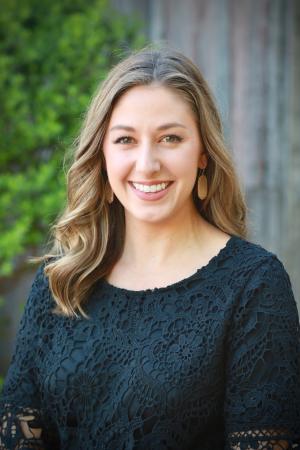 Alyssa Coker, currently the Communications Specialist with Comal Independent School District, has been hired to be the Vice President of Advocacy & Outreach with the Greater New Braunfels Chamber of Commerce, Inc. Coker replaces Jenna Vinson, who has joined the City of New Braunfels as the Communications and Community Engagement Director.
According to Greater New Braunfels Chamber of Commerce, Inc. President and CEO Michael Meek, the position is responsible for overseeing the organization's communications plan including overseeing the Communications Coordinator position. "In addition, Alyssa will staff the Chamber's Government Affairs Committee, Military Affairs Committee, Hispanic Business Alliance, Women's Business Alliance, Retiree's Are Progressive Council, and website advertising sales," stated Meek. Coker will also serve as the liaison to the New Braunfels Jaycees.
Coker is a graduate of the Leadership New Braunfels Class of 2018, member of the New Braunfels Jaycees, serves on the Leadership New Braunfels Steering Committee and served on the Youth Leadership New Braunfels Selection Committee in 2018. She is a graduate of the University of North Texas. Alyssa is married to another native New Braunfelser, John Wylie Coker, whom she met while attending Canyon High School.
"The Chamber has always been a part of my life in New Braunfels as my parents owned several businesses here over the years, so this has really come full circle for me! I'm inspired by the Chamber's award-winning and long-tenured staff and am looking forward to working with them, our wonderful local businesses, and great community organizations in this exciting role," stated Coker.
Meek stated that Coker would begin her career with the Chamber on April 16. "With the current COVID-19 crisis, local businesses need our help in providing them the latest information on local, state, and federal programs and services. Alyssa has the background and proven track record to lead that effort," ends Meek.