In 2019, the New Braunfels Chamber of Commerce is celebrating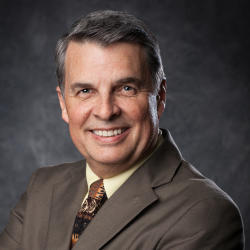 100 years. Over these past 100 years the official name has evolved, but the mission has remained the same and that is to promote a better economy and a better city. Each Sunday in the Herald-Zeitung, we are featuring space dedicated to "This Week in Chamber History". This is the third month for a review of the previous four featured accomplishments.
The City's Centennial was coming up in 1945 when the Chamber organized a Centennial Commission in 1940. Ever since, it has been the Chamber of Commerce leading these every 25-year anniversary celebrations. Coming up next year is the City's 175th and over the last several years, it has been the Chamber making plans for a great year in 2020. What fun (and educational) it will be! For a fast-growing city, it is more important than ever to remember where we have been so we can target our best future together.
Did you know that the Chamber had an active soil conservation program via an Agricultural Committee in the 1950's? I did not! Comal County Soil Conservation Day in 1953 was held and the programs for soil conservation won state awards in 1957. As communities evolved locally from industry to industry, it has been the Chamber of Commerce evolving with it. Promoting the assets of the area for the betterment of the citizenry and environment.
Much has been written recently on the beginnings of Landa Park. Hats off to the New Braunfels Jaycees for their leadership in getting the property acquired back in the 1930's. The Jaycees had just formed and it was the Chamber who provided funding and guidance to these catalytic volunteers. In the years following the successful city bond issue, it was the Chamber time and again making sure the new park was properly maintained and landscaped. In 1957 for example, direction and funding from the Chamber created the first "master plan" for Landa Park. Previous to that in 1944, the Chamber of Commerce paid for the Landa Park entrance sign.
What does the Super Bowl and the Texas Legislative Conference have in common? The founding date of 1967. Then called the South Texas Legislative Seminar, the event continues with the 53rd annual conference held March 21-22 this year. The first Texan of the Year did not occur until 1974, and Lamar Smith is our 46th awardee. Many cities in the state have legislative days where they venture to Austin during the legislative sessions of our state every other year. Here? We have the Legislature come to New Braunfels! Former Texas House Speaker Joe Straus once commented that he assumed when he first entered the legislature, it was mandatory to come to New Braunfels each March!
Celebrating, natural resources, parks development, and advocacy were the subjects of our most recent "This Week in Chamber History" remembrances.