Last month, my article focused on the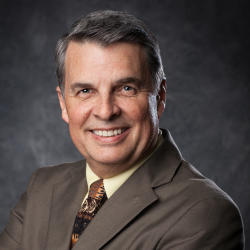 completion of the Chamber's 2015-2018 strategic plan. A lot was accomplished. On December 10 we presented the latest economic report card for New Braunfels and it was equally impressive. 
But, that was 2018. What about next year and beyond? That was the task of your Chamber of Commerce Board of Directors at their board planning retreat this October. Instead of another 4-5 year strategic "plan", the consensus was to instead create strategic "directions". Why, and what's the difference?  
Our retreat facilitator explained that we are in a very unprecedented time, both in the community and our organization. The Chamber will be celebrating its 100th year in 2019 and the community its 175th the following year in 2020. The City just adopted a new Comprehensive Plan, the first such plan in nearly 20 years. I will be retiring from the Chamber in January 2021, or for all practical purposes at the end of 2020, just two years away. In essence, only the second CEO since 1961. Pretty unprecedented.  
For the above reasons, the board felt that it would be best to have in place firm strategic directions and not specific "set in stone" plans for years to come when the new CEO takes the reins. He/she will want to have a hand in the development of specific strategies as opposed to inheriting ones from the previous administration.  
So, what are these directions for 2019-2021? Strategic Direction #1 is to Strengthen the Local Economy. We will continue to strengthen existing businesses, attract new ones, cultivate and attract a quality workforce, and ensure that New Braunfels remains a viable tourist and cultural destination. Each of the five strategic directions has objectives and tactics and is codified in next year's Chamber Plan of Action, adopted by the 2019 board in a special meeting Nov. 19. 
Strategic Direction #2 is to Be the Champions for Business Success. Increasing and investing resources for infrastructure, increasing partnerships and collaboration among local government, non-profits, and the business community, and influencing local, state, and national policy are the goals here. 
Strategic Direction #3 is to Advance Community Excellence. We will strive to do that by maintaining the unique culture of New Braunfels, improving opportunities for all employees in the area, sponsoring leadership programs, and expanding educational opportunities across the region. 
Strategic Direction #4 is to Provide Value to Members. We'll work to increase member engagement, offer benefits that give members a competitive edge, and communicate effectively through a variety of platforms. 
Strategic Direction #5 is to Assure Operational Excellence. That means assuring operational integrity and transparency, continuity of staff and board leadership, providing staff and board development opportunities, and providing adequate facilities for our needs.  
There it is. "No hill for a climber" as they say. Your 2019 Board of Directors and Chamber staff are ready to start working on the strategic directions. We are confident these goals will be achieved and benefit the community as a whole.  
Michael Meek 
President/CEO