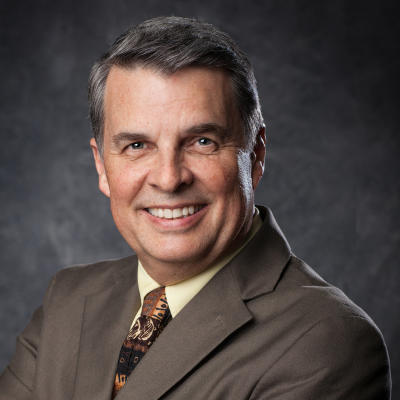 My monthly newspaper articles this year are from the perspective of a Chamber staff member. When I drew up a list of topics for the year this past January, the October article topic I wanted to talk about was volunteer Chamber committees and their leaders. Fall is the time each year we focus on plans for next year while wrapping up the current calendar year of projects and initiatives. Chamber committees are critical for the successes we have each year. Here's why.
Chamber committees supplement the work of the Board of Directors and staff. Our annual Plan of Action each year has some 20 different committees. Each committee has a Chair and a Vice Chair. Chamber members have numerous opportunities to become involved to help New Braunfels prosper. Our practice has been to allow the committee leadership to evolve every two years, providing opportunities for others. In my 32+ years here, this means I've had the opportunity to work with over 320 different Chairs and Vice Chairs of committees. 
Leadership is defined by Webster's Dictionary as those individuals providing guidance and/or direction. I can think of no better place to form those skills over time than on a Chamber committee. Countless citizens have served on Chamber committees, then elevated to the Chair of a particular committee and then moved on to provide what they learned with many other local non-profits or governmental entities. I can think of Mayors, County Judges and Commissioners, State Representatives, and more. Our committee Chairs are also rotated to ensure new ideas on a continual basis and to guard against one person "owning" a committee.
These committees have also provided a structure for bottom-up ideas for many community improvements through the years. Just in my tenure there has been the widening of Interstate 35 through our city that all started in the Chamber's Transportation Committee. In the 1950's the Chamber's Natural Resources Committee was the incubator for the now Edwards Aquifer Authority which saved spring flow of the Comal Springs. The Business-Education Partnership (BEP) Committee was the place where Communities in Schools began. Or how about the leadership program that has spawned similar programs throughout the city and county? And the Central Texas Technology Center also started in the BEP Committee.
Staffing committees takes time and is hard work. Some think it adds an unnecessary layer for what paid professional staff provide. In the Chamber of Commerce world, eliminating committees would not be a wise move for the reasons and successes stated above. In our current time-deprived society, we may be evolving to more task forces and ad hoc committees to address time-sensitive issues than dissolving. But if you are not meeting just to be meeting and you provide value and purpose each and every time you meet, standing committees can survive.
Chamber committees certainly have stood the test of time here. And we are glad they have!
To learn more about Chamber committees visit www.CommitteesInNewBraunfels.com.
President & CEO