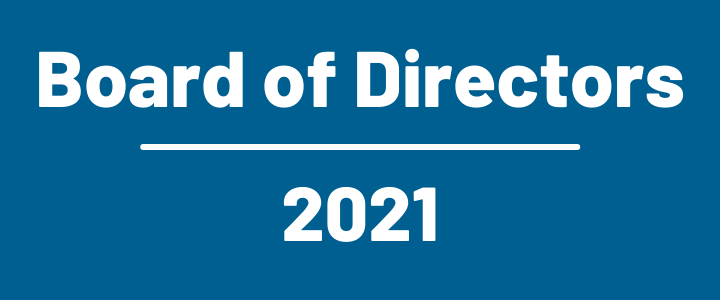 Several recognitions and awards were presented at today's Chamber Board of Directors meeting including a tenure award, Blue Coats of the Quarter and the second Chair of the Board Award for 2021. This year's Chair of the Board, Nathan Manlove, presided at this meeting.
Alice Hernandez, the Chamber's Vice President of Finance was recognized by the Board of Directors for her 30 years with the New Braunfels Chamber of Commerce. Additional accolades included Blue Coat and Senior Blue Coat of the 1st Quarter and a Chair of the Board Award. Blue Coats Sylvia Camareno and Joe Timmins received these awards for their participation in the first quarter of 2021. NBU Employees were recognized and received a Chair of the Board Award for their great response to the February winter storms.
The Board of Directors also received an overview of the upcoming City Charter Election by City Manager Robert Camareno and an update on member engagement by Nathan Manlove.