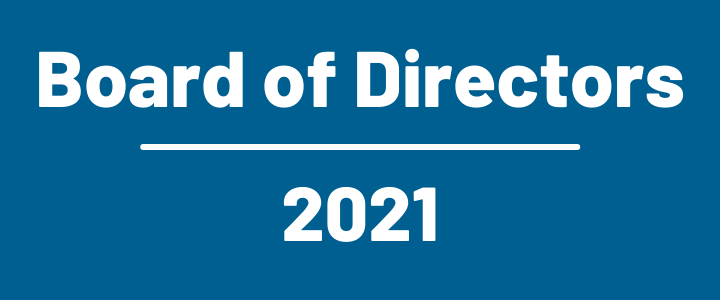 Several recognitions were made at today's Chamber Board of Directors meeting including awards for the Blue Coats of the 2nd Quarter and the fourth Chair of the Board Award for 2021. Nathan Manlove, 2021 Chair of the Board and President of AMMO presided at this meeting.
Blue Coat and Senior Blue Coats of the 2nd Quarter were awarded to Sylvia Camareno and a tie for Senior Blue Coat between Helgard Hollis and Joe Timmins for their participation in the second quarter of 2021. Lilia Marek, Partner at Rougeux & Associates, PLLC, received a Chair of the Board Award for her efforts in successfully leading the Chamber's presidential search committee. Read more about Lilia's leadership in helping hire the Chamber's new President & CEO.
The Board of Directors also received an overview of the upcoming Business Trade Show event by Business Trade Show Chair and Chamber Board Member Glenn Griffin of Griffin Asset Management. This year's "Sports" themed show will take place on Tuesday, September 14 and features a day show from 10:30 a.m. to 4:00 p.m. followed by a Night of Champions from 5:30 p.m. to 8:00 p.m.