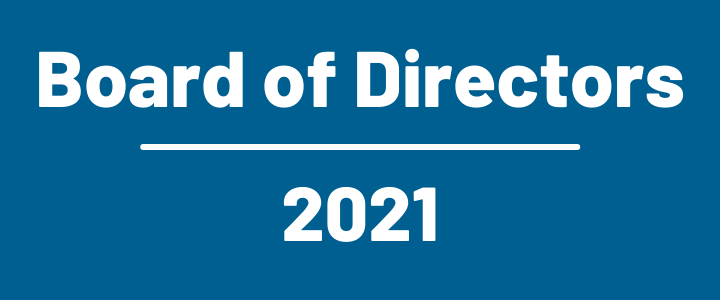 The Chamber Board of Directors convened on Monday, October 18 for their monthly board meeting, hearing from HBA committee representatives on what to expect at this year's festival happening on Saturday, October 23. Nathan Manlove, 2021 Chair of the Board and President of AMMO presided at this meeting. 
President and CEO, Jonathan Packer presented a staffing update to the board members. Nathan Manlove presented the Blue Coat & Senior Blue Coat of the 3rd Quarter. Additionally the board heard updates on the 175th Anniversary and planned board retreat and strategic planning for 2022.
The fifth Chair of the Board award was presented to Anne Miller, in the field of community celebrations for her work and dedication chairing the 175th Anniversary celebrations. Anne Miller serves as the Chair of the 175th Committee and has put in years of hard work and dedication to make these events a success.