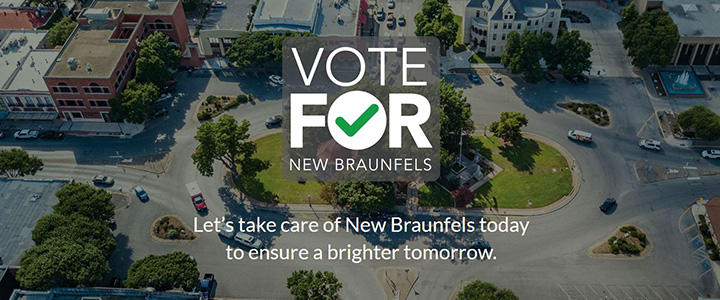 The Greater New Braunfels Chamber of Commerce announced their support of the City's $120 million bond package that will be included on the May 4 election ballot. The Chamber supports City Council and the Bond Advisory Committee in their efforts to stay abreast of growth in New Braunfels and urges all patrons of the district to vote in favor of the bond proposal.
In a Resolution of Support, signed by the Chamber's Chair of the Board Shane Wolf, the growth of New Braunfels was cited as the primary reason for endorsing the bond. The Resolution states that New Braunfels is the second fasted growing city in the United States, creating the need for additional amenities and services included in the bond such as roads/mobility, public safety, recreation, and library services. The Chamber's support also stems from the fact that the current tax rate would not increase as a result of the sale of the bonds.
The City Council as well as the Bond Advisory Committee held numerous public input sessions over the course of 2018 and into 2019 and utilized results from citizen surveys administered in 2015 and 2017 to select priorities to be placed before voters. The total cost is actually $143 million, but City Council worked to leverage funds from multiple sources to increase the impact of the investments toward the road and sports projects via the New Braunfels Economic Development Corporation as well as roadway impact fees providing an additional $23 million to the impact.
The Chamber has been a long-time supporter of public infrastructure projects since its founding in 1919, with its original mission including advanced methods in municipal affairs to improve the community.