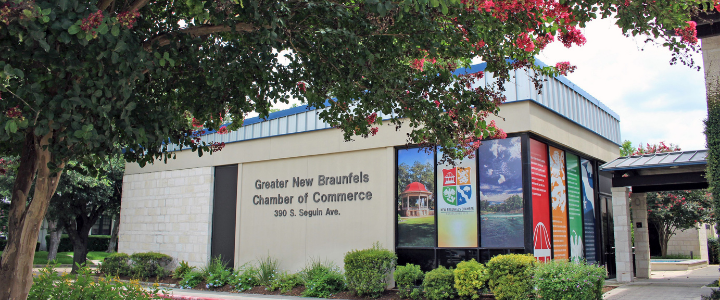 The Chamber's bylaws call for adoption of a plan of action for the following year at the ending board meeting of each year. Chamber Directors did just that on December 14. The plan is divided into the four major divisions of the Chamber along with a Chair's Portfolio.
The 2021 Chamber Chair is Nathan Manlove of AMMO and he will oversee the Chamber President, preside at board and officer meetings, and see that awards are bestowed throughout the year. In addition, Manlove has outlined five priorities for the year including hiring and onboarding the Chamber's new CEO, assessing new facilities for Chamber offices, sustaining excellence in economic development, tourism, and business recovery, supporting and promoting the City's 175th Anniversary, and championing a strong and resilient business community.
Board Vice Chair Allison Humphries will oversee the Economic Vitality Division in 2021. That division includes the Convention & Visitors Bureau (CVB), Water Management Strategies Task Force, Hispanic Business Alliance (HBA), and Women's Business Alliance (WBA). Each area has committee chairs and vice chairs that meet with their respective committees throughout the year on goals. Vice Chair Barron Casteel will oversee the Community Excellence Division. That area includes the Business Education Partnership, RAP Council, all Leadership New Braunfels programs, and Military Affairs.
Immediate Past Chair of the Board Wes Studdard will oversee the Member Value Division that includes the Blue Coats, Small Business Week, Business Advisory, and Business Trade Show. Chair-Elect Ian Taylor will be in charge of the Advocacy Division. That area includes the Texas Legislative Conference, Government Affairs, Transportation Committee, and Natural Resources Committee.