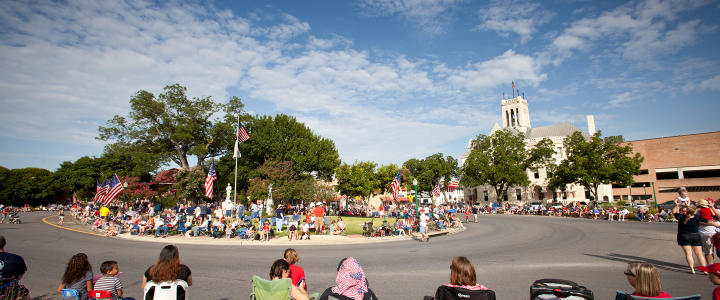 Fourth of July festivities are just around the corner, and this week will be fantastic for visitation. AAA is predicting a record breaking amount of travel for the holiday week with a 5% increase over previous years. Travelers will be traveling more than 50 miles away from home and enjoying time to reconnect with family. With July 4th falling in the middle of the week, families are given more flexibility for a long weekend.
If you're looking for activities on July 4th, don't miss the Fourth of July Spectacular in Landa Park, including a free concert and firework show. Check out what else is going on in New Braunfels on the Fourth here.
As a reminder, no disposable containers are permitted and coolers may not exceed 30 quarts on the rivers within the city limits. Glass and polystyrene are also prohibited on our waterways by State Law.
Visitors can still have their favorite beverage on the Comal River and the portions of the Guadalupe River within New Braunfels city limits. Consider the health of our rivers and patrons and use river-friendly, non-disposable containers. These can be an insulated metal tumbler or similar container, a Camelback, or any reusable container, as long as it's non-disposable. This is true for any food containers as well.
The rivers are important to our community, our economy and our heritage. These ordinances help us keep them clean and safe, while still allowing people to have fun. For more information regarding rules on the river, visit www.TubeInNewBraunfels.com.
See you at the fireworks!