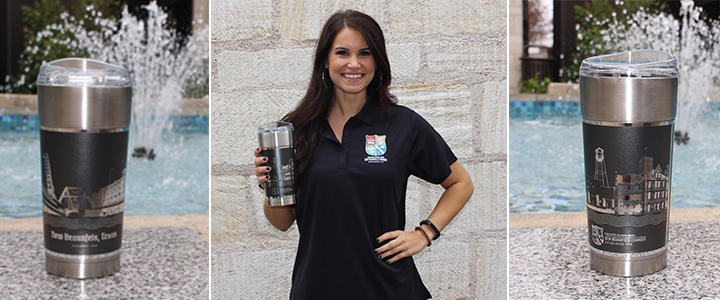 2019 marks the Chamber's 100th anniversary and celebrations will be held all year long! You can join in on the fun with your own commemorative shirt and tumbler. Each can be purchased individually for $25 or packaged together for $45 and we'll include a special centennial lapel pin. The tumbler was designed specially for the 100th Anniversary and features several of New Braunfels' iconic landmarks. These items are great Christmas gifts for your staff or coworkers.

The Banquet on January 25 will kick off the centennial festivities with the Chamber's updated logo front and center, a special party favor for all who attend, and the release of a new video highlighting the Chamber's history and impact on the business community.
The Chamber's birthday party will be held on April 9, commemorating the first meeting in 1919 where the Chamber was organized to "promote the commercial resources of the city and to advocate advanced methods in municipal affairs." The birthday party will also be used to recognize and congratulate companies who have been in business for more than 100 years.
Throughout the year, the Chamber's history will be highlighted weekly in the newspaper, in Serving You, on the website and social media, and at the monthly Membership Mixers. The Chamber's important history will also be featured at our signature events including the Business Trade Show and Dia de los Muertos festival. Make sure to wear your centennial shirt and use your commemorative tumbler to celebrate all year long.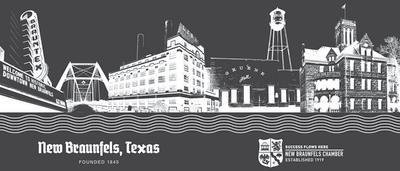 Tumbler Design