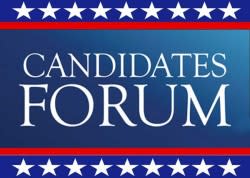 The Leadership New Braunfels Alumni Association will host a Candidates Forum for LNB Alumni and members of the LNB Class of 2018 on Friday, February 23 from 11:15 a.m. to 1:00 p.m. at the McKenna Events Center. The forum will feature candidates for the contested races of the March 6 Primary Election.
Registration Deadline is Tuesday, February 20 at 2 p.m.
Invitees are:
State Senator District 25:
Donna Campbell (Incumbent) (R)
Jack Guerra (D)
Steven Kling (D)
Shannon McClendon (R)
State Representative District 73:
Kyle Biedermann (Incumbent) (R)
Dave Campbell (R)
Stephanie Phillips (D)
Criminal District Attorney:
Steven de Lemos (R)
Deborah Linnartz Wigington (R)
Joseph "Joe" Soane (R)
Jennifer Tharp (Incumbent) (R)
County Clerk:
Bobbie Koepp (Incumbent) (R)
Gloria Meehan (D)
County Commissioner Pct.4:
Ted Ballard (R)
Dorothy Carroll (D)
Jen Crownover (Incumbent) (R)
Jeanne Slupik (R)
Justice of the Peace Pct.2:
James Walker (R)
Larry Shallcross (Incumbent) (R)
Justice of the Peace Pct.3:
George Green (R)
Mike Rust (Incumbent) (R)
Early voting begins on February 20th with March 6th as Election Day.
Lunch will be catered by Pavlock's Cafe & Catering. This event is sponsored by Corridor Title Company, First Commercial Bank, and Miller & Miller Insurance Agency.
Sponsors: