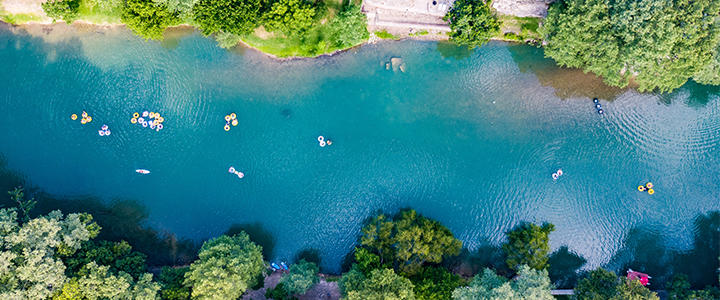 Area attractions rounded out the summer season with a successful holiday weekend. Labor Day weekend saw attraction parking lots full with patrons getting in their last long weekend for a while. 
Both of the Guadalupe parks were busy with people visiting the parks and river. Saturday was moderately busy, but was about what was expected. Everyone seemed to the leave the river and parks earlier on Saturday, which is usually in connection with college football games.
Sunday was quite a bit busier than other Labor Day Sunday's have been. There was a steady stream of visitors coming to the park from around 10 to 4. Monday was a good final day with terrific weather, which resulted in more people than anticipated. Overall the river was still very quiet, and easy going.
This summer was notable because the City did not have to stage the entrance once, but there was still plenty of people coming out to enjoy the river. The atmosphere was undeniably different than years past, with people behaving courteously and coming prepared to follow the rules. Parks and PD did a great job interacting with the public this year!
River Outfitters will continue to operate with several open year round, especially for groups or to provide group transportation. Natural Bridge Wildlife Ranch has been utilizing their new Safari Truck to provide a guided tour of the park and Natural Bridge Caverns continues to make new discoveries through previously unexplored passages in the cavern system. Schlitterbahn has their 2020 Season Passes now on sale for as low as $16 a month, but you still have two more weekends to enjoy the waterpark. 
Its been a busy summer in New Braunfels and as we ease into fall you can view all the special events and performances schedules at PlayInNewBraunfels.com.