As I wrap up my two-year tenure as Chairman of the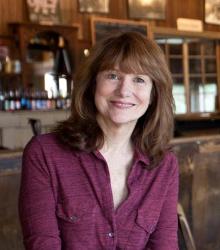 Greater New Braunfels Economic Development Foundation, I am amazed at how far the economy and quite frankly our 501(c)(3) not-for-profit foundation has advanced in a short 13 years. We all know about the fast-paced population growth over this timeframe, but many of us do not consider the importance of matching that with commercial-industrial growth.
As a good friend of mine says frequently, "The people are coming regardless; it is critical that there are jobs and places for those residents to receive services. That's the hard part." So true! It was not that long ago (circa 2003) that New Braunfels residents did the majority of their purchasing outside of our city. At that time, our Foundation jumped in to assist with stopping that leakage of retail dollars; currently we are doing similar work with the local medical community to increase use of local medical services instead of seeking medical care in other nearby cities. 
In a recent report by a leading national provider of both medical information and risk management services, EMSI, all counties were ranked in the nation on percentage growth in particular demographic groups, by age. Comal and Guadalupe Counties ranked in the top five for Millennials, Gen X'ers, and Gen Z'ers. Again, we are in the top 5 of all counties in the nation! What is important to our economy is that this ranking tells employers our area is a great place to locate their business. With these younger generations choosing first where they want to live and then seeking employment, our great quality of life is key to our recruitment success.
Another key area of focus is mobility. Statistics show that as many as 70% of those working in New Braunfels today commuted into our city for work. Conversely, half of our citizens commuted outside of our city for work. That tells us we are passing each other on the highways! As congestion increases due to more and more automobiles on the roads, people will eventually seek employment close to home. We need to continue to expand existing roads and create more transportation options for workers.
Recently, we have welcomed three excellent new companies to town: TaskUs, Seasons Group, and Calendar Holdings. These are all what we call "primary employers" in that they create a good or service here and distribute it outside of our market area. Additionally, our small business development center is rocking with consistent training for new entrepreneurs and start-up businesses. In fact, the inaugural Pitch Tab, where entrepreneurs get to pitch their ideas to a public audience, was a huge hit and plans are underway for the second event in February.
Coming soon will be improved broadband, a new city managed comprehensive plan for the next 20 years, and the adoption of the South Castell Visioning Plan. 
As you can see, lots of exciting things are happening, and they don't happen by accident. Organizations like our Foundation partner with local government and the business community help to usher in these opportunities and improvements. 
It's been an honor to be the Chairman of the Foundation for the last two years during this robust economic expansion. I know that whatever we imagine as a community we can realize, and I look forward to all the exciting opportunities that surely lie ahead.
Mary Jane Nalley, Chairman, GNBEDF