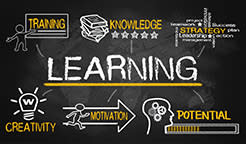 The Chamber's Business-Education Partnership Committee will meet on Thursday, October 19, at 7:30 a.m. in Honors Hall for their regular monthly meeting. Committee Chair Chris Snider will preside. Reports will be provided on the Kits for Kid program, the Higher Education Task Force, the Juvenile Prevention Services program, and the Workforce Stakeholders Task Force.
The Kits for Kids Program will be the main topic with plans for a second "Stuffing Party" set for December 14. The committee is in need of sponsors for books and parenting guides so that the Kits can be prepared and delivered before the Christmas holidays and ready for distribution in early January 2018.
The Business-Education Partnership Committee acts as the education advocate for the community, acting on the recommendations of the Mayor's Higher Education Task Force. For more information on this committee, or any of the Chamber's committees, visit www.CommitteesInNewBraunfels.com.