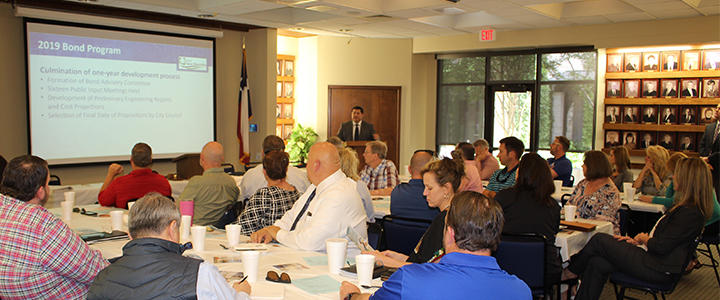 At today's Chamber Board of Directors meeting, City Manager Robert Camareno presented information on the upcoming $117 million bond package. Wes Studdard, Bond Advisory Committee Vice Chair, and Ian Perez with the Vote For New Braunfels PAC, also provided their input on the bond. In addition, the Blue Coats of the Quarter and Life Members were announced, staff was recognized for tenure milestones, and a Chair of the Board Award was given.
The meeting got underway with the presentation of the first Chair of the Board Award of the year to J.P. Medina in the field of youth development. Click here to read more about J.P.'s efforts with the New Braunfels Youth Soccer Association.
Chamber staff members Jenna Vinson, five years, Jennifer Watson Russell, five years, and Merry Brinkkoeter, 20 years, were each recognized for their tenure milestones. Altogether, the Chamber staff has more than 210 years of industry experience.
In a tie, Greg Lutz and Debbie Meek were both recognized for the Blue Coat of the Quarter Award and Joe Timmins was announced as the Senior Blue Coat of the Year. Dani Hensley, Ian Perez, and Shane Wolf were all presented with their Life Memberships.
On May 4, 2019 New Braunfels residents will be asked to vote on a bond package that includes four propositions projected to result in a total of $120 million in debt issuance. The projects include streets, parks and recreations, public safety, and library. The total cost is actually $143 million but the City was able to leverage $23 million with the use of impact fees and a contribution by the New Braunfels Economic Development Corporation to reduce the total amount.
The projects included in the bond package culmination of a one-year development process that included the formation of a Bond Advisory Committee, sixteen public input meetings, and preliminary engineering reports on an initial slate of potential projects presented by the BAC, and final selection by City Council. The original list had more than 150 projects for the committee to consider. They then had the difficult task of narrowing that list down to an amount that voters could approve without raising the local tax rate.
The Chamber's Board of Directors approved a Resolution of Support for the bond and encourages all residents to vote in favor of it. Early voting begins April 22 with May 4 as Election Day. Find your voting locations here.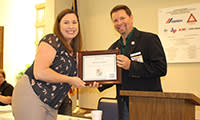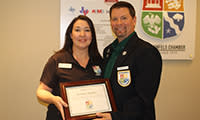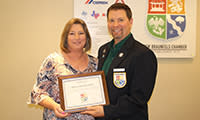 Jenna Vinson, 5 years; Jennifer Watson-Russell, 5 years; Merry Brinkkoeter, 20 years