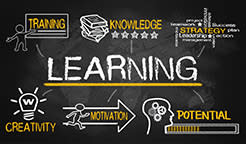 The Chamber's Business-Education Partnership will meet on Thursday, June 15, at 7:30 a.m. in Honors Hall for their regular monthly meeting. Chris Snider, of Texas Tito's, will preside. The committee has several important projects happening at this time and members will be hearing updates on their progress and how to get involved in seeing them to fruition.
The committee is still in need of children's book donations to prepare the August delivery of the Kits for Kids. Donations can be made by dropping off your gently used early child books to the Chamber office. Contact Rusty Brockman for more information.
Preparations are fully underway for the 15th Annual Back To School Luncheon to be held on Thursday, August 10, from 11:30 a.m. to 1:00 p.m. at the Seekatz Opera House. There will be a report by the Juvenile Probation Department on the truancy program and how the program closed out the 2016-17 school year. Attendees will also be given an update to the Workforce Education group and the new NEPRIS program being implemented at this time in area schools.
The Business-Education Partnership Committee acts as the education advocate for the community, acting on the recommendations of the Mayor's Higher Education Task Force. For more information on this committee, or any of the Chamber's committees, visit www.CommitteesInNewBraunfels.com.