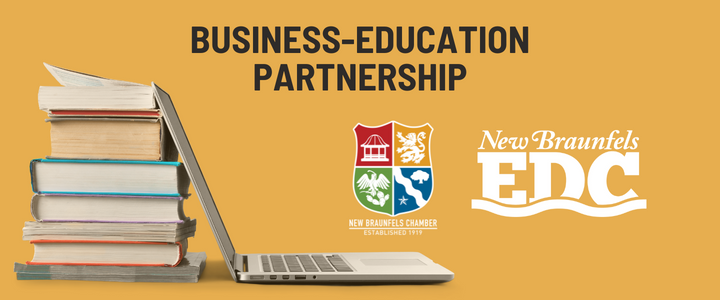 The Chambers Business-Education Partnership Committee will meet on Thursday, July 15 at 7:30 a.m. in Honors Hall with the option to join virtually via Zoom.
The committee will finish up the planning and committee assignments for the Back-to-School luncheon scheduled for August 5 at 11:45 a.m. at McKenna Events Center; the school administrators are excited to be back to some degree of normal and are looking forward to the event.
There will be discussion about the local workforce and where we are today versus six months and a year ago - as well as what the outlook looks like. Staff completed a workforce assessment that outlines some of the local needs and is working on a partnership with the city to fund a local program that may assist with some job seekers as well as those who are seeing upskill training. This should be some valuable information for the BEP group.
Last, one last quick push from the committee is needed to assure that all of employers are aware of the New Braunfels/Seguin Partnership Job Fair that will occur on July 28. Details will be available.
The Business-Education Partnership Committee acts as the education advocate for the community, acting on the recommendations of the Mayor's Higher Education Task Force. For more information on this committee, or any of the Chamber's committees, visit www.CommitteesInNewBraunfels.com.