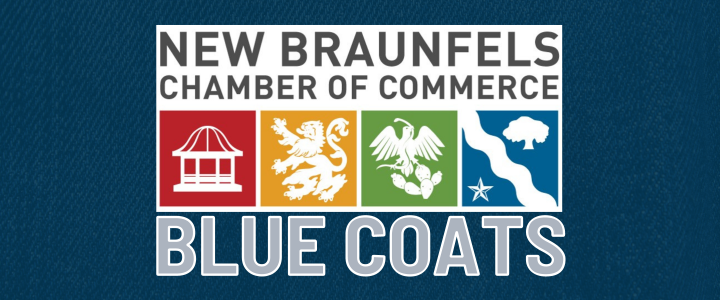 The Chamber Blue Coats are a special group of individuals who volunteer their time to help the New Braunfels business community and support Chamber functions. The members of this special committee project a positive image not only for the company they represent, but for the Chamber as well. Blue Coats are often the first community representatives a new business owner meets, meaning these members are vital in how the newest New Braunfels businesses are introduced to our community. 
Achieving Blue Coat status opens doors for an abundance of professional, high-quality connections, and is associated with an elevated level of respect from the New Braunfels Business Community. 
This group of individuals have exceeded as Chamber Members, going above and beyond to participate and support the local business community through networking, attending and coordinating community events, and leading within Chamber committees and programs.
Prospective Blue Coats must:
Be a member in good standing of the Chamber
Have served at least two years as a member of the Board of Directors and/or a member of a Chamber committee
Attend an orientation session
Earn a required minimum of 1,000 points via participation
Interested members can access the Blue Coat application below: