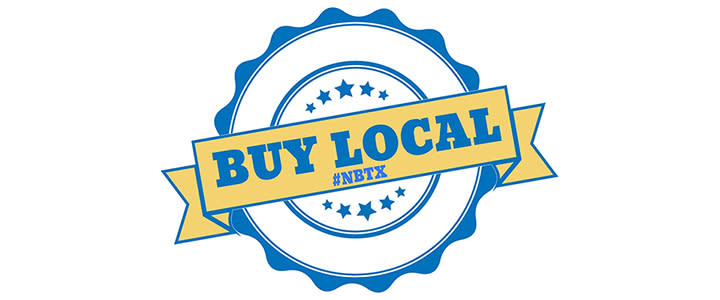 The Chamber is excited to announce our Buy Local Campaign! By choosing to Buy Local, you are choosing to help local and independent business owners within our community. The Chamber has always focused on supporting local businesses, and now more than ever is the time to get together to show our support. Let's keep New Braunfels strong!
Be a part of this campaign as we continue to bring awareness to Buy Local and support our community. Below are ways to show us your best, New Braunfels.
Make a video clip using the phrase "New Braunfels is…" to describe yourself or your business. See here for inspiration: https://bit.ly/2RF6FRX  

Don't forget to use the #BuyLocalNBTX hashtag so we can see your creation!

Buy gift cards from local businesses to use in the future. 
Submit your pictures and stories of how you are adapting and overcoming to chelsea@innewbraunfels.com.  We want to brag about your hard work!
Update your Facebook profile picture with the Buy Local frame https://bit.ly/3crDiKZ
New Braunfels is promoting business! Buy Local!