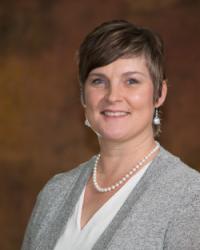 by Natalie Rougeux
2016 Chair of the Board
Well, it's that time of year again. Back to school!
And, what wonderful schools we have. I thought our schools were impressive back when my kids were proud Unicorns. But, NBISD has come a long way since then and has grown beyond what anyone could have imagined when first laying the groundwork in 1845.
Specifically, NBISD now serves more than 8,000 students and provides jobs for more than 1,000 employees. It is also revolutionizing the way students learn through its TEC21 initiative. That initiative, which began in 2012, has been putting iPads in the hands of students. Beginning this year and this month, students from first through twelfth grade will have access to a personal device.
Gone are the days of chalk boards and power projectors!
Our proud Cougars attend school in an equally impressive school district.
CISD has more than 21,000 students stretched out over 28 campuses and 589 square miles of our Central Texas region. Like our city, it is growing by leaps and bounds.   CISD is also known for its student technology offerings, as well as its specialized programs for gifted and talented students, special education services, and its dual high school/college enrollment.
Speaking of college programs, our residents now have local, quality advanced education options. The Alamo Colleges – Central Texas Technology Center has been offering associate degree level college courses and workforce training since 2010 and is currently educating more than 1,000 students per semester. However, the CTTC has just completed a 25,000 square foot expansion, through which it can now educate even more high school and college-level students.   The ribbon cutting for the CTTC's newest facility is on September 9.
Howard Payne University is also now well established in New Braunfels. Specifically, HPU has been offering classes in New Braunfels since 2013, where both traditional and non-traditional students can earn a variety of bachelor and master level degrees in a Christian environment. This fall, HPU will be offering classes at its new, local facility. Like the CTTC expansion, HPU's dream of a quality campus has been achieved through dedicated community support and outstanding school leadership. The grand opening for HPU's new facility is on September 8.
Finally, Wayland Baptist University opened a New Braunfels campus in 2015 and began accepting students that spring. Like HPU, WBU offers a wide range of associate, baccalaureate, and master level degrees. This month, WBU is opening its School of Nursing, where local residents can earn a Bachelor of Science in Nursing degree.
New Braunfels is certainly "raising the bar" when it comes to educating our residents and developing them for successful careers right here at home.
But, facilities alone do not make for a quality education. Rather, it is the dedication of our teachers and faculty that ensure academic success. Without their tireless efforts, all the technology, programming, and snazzy facilities that have been brought to our community would be wasted.
Your Chamber's Business Education Partnership will recognize 31 Teachers of the Year from 15 area school districts at its 15th Annual Back to School Luncheon on August 11. Monica Washington, the 2014 Teacher of the Year, will deliver the keynote address. If you can't make the event, please take the time to hug a teacher or just say thank you. They deserve to know that they are appreciated.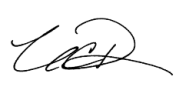 Natalie Rougeux
Greater New Braunfels Chamber of Commerce, Inc.
Chair of the Board