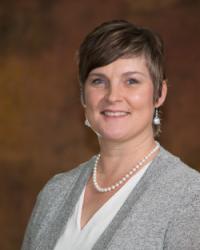 by Natalie Rougeux, 2016 Chair of the Board
I'm sure that, like me, many of you had fun this month watching all the visitors enjoying another successful spring break in our great city. We are so blessed to live, work and play in this community.
However, as I observed vacationers walking through downtown, smiling ear-to-ear while being transported on Schlitterbahn buses and laughing by the river while waiting for their tube retrieval, I could not help but wonder whether our locals are also taking the time to enjoy the spring season.
At the Chamber, we work hard, but we also encourage folks to get out and play. So, in case it's been a while since you've taken in the sites, I thought I'd remind you of some of the great attractions we have available to us.
If you're a live music fan, there's obviously Gruene Hall. But, don't forget that our downtown venues also offer up a wide variety of live music. With multiple restaurants and bars all within walking distance, it's quite nice to stroll through town while taking in multiple attractions in a single evening. Or, if you want to "get away" without going too far, check out the Whitewater Amphitheater in Canyon Lake. I hear Willie Nelson will soon make an appearance.
Are you a history buff? Of course, there's the Sophienburg Museum. But, if you also take a quick look at the Chamber's excellent website, you will find other gems such as the Historic Outdoor Art Museum and the Museum of Texas Handmade Furniture (a personal favorite of mine). For the latter, you may even check out their family friendly Folkfest on April 9 and 10.
For the outdoorsy types, you can float one of our beautiful rivers or enjoy one of our many parks (you can check for park events on the Parks & Recreation website). You can also ride a water roller coaster, explore a cave, fly high on a zip line, or simply sit and take in the blooming Bluebonnets, Indian Blankets, and Texas Paintbrushes.
Another way to take in the flowers while having a good time is to jump on the Hill Country Craft Beer Trail. You can stay close or go as far as Fredericksburg. Either way, you'll get to take in the scenery of the hill country while also enjoying music, beer and friends.
Want to combine your love for music, beer, and the river? Consider going to the Texas River Fest June 10-12. It is a three-day festival of music, food, and water-related fun that begins with a float on the Comal River. Better yet, it ends with a "Hair of the Dog" brunch at Gruene Hall on Sunday. And, best of all, there will be shuttles to ensure you have fun safely.
Want to do something with the family? Take a stroll through the Farm to Market on Castell Ave. next weekend. Or, check out the Train Show Jamboree on April 9 at the Civic Center, the Gruene Market Days, NB Kidsfest on April 16, or Wein & Seingerfest on May 7.
Tourism isn't just for tourists. Enjoy.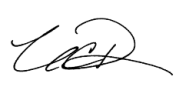 Natalie Rougeux
Greater New Braunfels Chamber of Commerce, Inc.
Chair of the Board