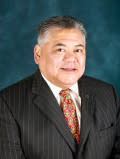 by Joe Castilleja, 2015 Chair of the Board
Every tourist destination has attractions that people enjoy visiting year in and year out. Most of these attractions are corporately owned or managed by large businesses or government entities; however, that's not the case in New Braunfels. In addition to countless small businesses, our town has three major attractions started by families that remain owned and operated by third generation family members. These three attractions collectively employ over 4,500 New Braunfels residents (seasonally) and their attendance is over two million collectively. Though these businesses are a great economic generator for our community in terms of job creation, tax revenues and a multiplying dollar effect in our town, their true value in our community is far more than dollars and cents. It is their legacy of excellence, accountability, and civic responsibility that make them leaders in New Braunfels.
In terms of legacy, one of the attractions was discovered in 1960, another was created in 1966 and the last was developed in 1984. The excellence from these local businesses is the preservation of land for future generations. Yet what is most impressive is that the landscape of these attractions has been made better than when they were discovered, created and developed. For three generations, these families have exemplified the saying "leave it better than you found it."
One difference between a corporate entity and family owned and operated business is accountability. These families live, work and play in New Braunfels and are often seen at civic, social and business events. There is a personal connection with these families, because New Braunfels families have grown up knowing them, whether it be through community events or from watching our children and grandchildren playing at their attractions. Their family name is meaningful and their reputation is just as important as the attractions they run.
As Chair of the New Braunfels Chamber of Commerce, I attend as many charitable events as I can. One common element to all fundraisers is a live or silent auction component. Whatever the cause, I find a gift certificate, family package, or know that one of these, if not all three family businesses are major sponsors of charitable events in our town. They are true corporate citizens of this community. Not only do they donate their money, but they invest their time and talents to make New Braunfels a better place live, work and play.
These three local family owned and operated businesses are Natural Bridge Caverns, Schlitterbahn, and Natural Bridge Wildlife Ranch. The families are the Wuests, the Henrys and the Soechtings. Their family traditions of hard work, vision, and pride make them icons in their field of business. All three attractions are family oriented, fun and unique. They are leaders in their industries, leaders in our community and members of our Chamber of Commerce. Thanks to these families for their care and compassion for our community, they truly are the future for generations to enjoy.


Joe Castilleja
Greater New Braunfels Chamber of Commerce, Inc.
Chair of the Board