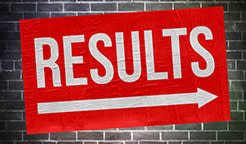 Chamber members recently had the opportunity to take a short survey regarding their membership. Only three questions were asked and the results provide the Board of Directors and staff valuable information for Chamber initiatives in 2020.
Of those members taking the survey, nearly 40% have been members less than 5 years. Nearly 18% have been members less than a year. More than 60% have been members for more than 5 years.
From a list of close to 30 Chamber member benefits, the answers with the highest response rate included attending monthly Membership Mixers, the Business Trade Show, the Annual Banquet, and the Texas Legislative Conference. The monthly business after hours mixers were by far the most mentioned benefit of Chamber membership. 
Lastly, more than 90% were satisfied with the benefits received from the Chamber while 9.82% of those responding provided ideas and suggestions for improved benefits. 
Thank you to those that took a few minutes to take the electronic survey!