Alyssa Soechting, born and raised in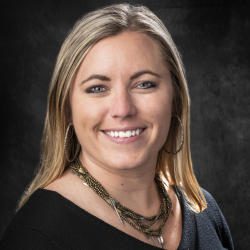 New Braunfels, graduated from Canyon High School in 2011. She then went on to continue her education at Texas A&M University in College Station and rode on the NCAA Women's Equestrian Team, helping them to win a National Championship in 2012. She graduated from Texas A&M University in 2015 with a Bachelors Degree in Recreation, Park and Tourism Sciences.
Soechting began her career in the tourism industry at age 15, working at Natural Bridge Wildlife Ranch. She has since assisted her family in opening a restaurant and store in Port Aransas. She is the Digital Media Coordinator for the Chamber's Convention and Visitors Bureau.