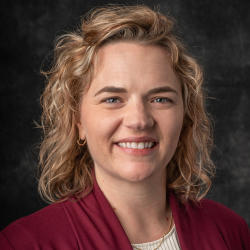 Alice Jewell is the Chief Executive Officer for the McKenna Foundation whose mission is to advance the well-being of the New Braunfels community. She has been with the Foundation since its inception in 2008, and with the McKenna organization since 2006. She oversees all aspects of the grant development process, as well as the Foundation's strategic planning and community collaborations.
Under her direction, the McKenna Foundation inspires lasting change through key investments in the social service infrastructure by challenging the status quo. The Foundation remains willing to tackle tough community issues such as hunger, housing, mental health and other unmet needs through creative planning and local partnerships. 
Alice received a BA in Communication from the University of Texas at Austin and a Master of Public Service and Administration from the Bush School of Government and Public Service at Texas A&M University.
Alice considers herself part of a fortunate group who get to realize their personal passion through their professional responsibilities.  She grew up in New Braunfels, and is humbled to serve the community she loves through the exceptional opportunity for positive change at the McKenna Foundation.  Alice and her husband, Jeff, are active volunteers in the community and try to instill a value of service to others as they raise their two children, Peter and Jane.
Fun Facts:
Favorite type of dessert? Peanut Butter Pie from 2Tarts.
If you could time travel, what time period would you visit first? I'm actually pretty happy in our current era. I could not imagine living without wonderful modern conveniences like Spotify, Nordstrom and H-E-B Curbside!
Favorite all time musician or band? Chris Cornell, RIP 2017.