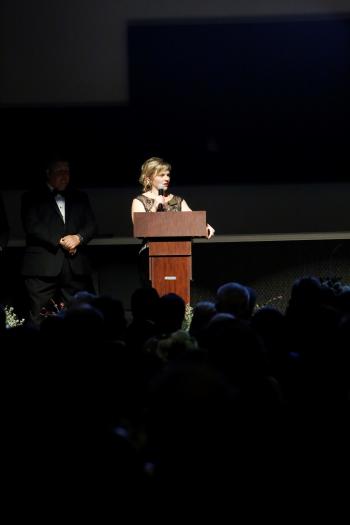 At Friday's Rising Star of New Braunfels Gala, Alice Jewell was honored with the 2017 Distinguished Young Leader Award. The Gala celebrated 40 individuals under the age of 40 who were named to the inaugural class of Rising Stars. The award program and Gala were hosted by the Greater New Braunfels Chamber of Commerce, the New Braunfels Jaycees, and the New Braunfels Herald-Zeitung.
The Rising Stars were selected out of 126 qualified applications that were received. To be considered for the award, the individual must be under the age of 40, live or work in New Braunfels, and have made significant contributions to the community through continued success in their professional or community service activities.
The 2017 Distinguished Young Leader Award was a special honor that was meant to recognize one of the Rising Stars for standing out above the crowd for their significant accomplishments in their career and meaningful contributions to our community. The recipient is the epitome of a Rising Star, servant leader, and role model. The recipient of the award was kept confidential until the announcement during the Gala.
Jewell is the CEO of the McKenna Foundation and has worked for the organization since its inception in 2006, having held many positions there including Executive Director, Grants Manager, Director of the McKenna Children's Museum, and Director of the McKnna Events Center. As part of the staff, she has been part of investing nearly $15 million back into the community in the most meaningful ways possible. She is a member of the Downtown Association Board having served as President in 2012, a member the New Braunfels Rotary Club, a volunteer with many local non-profits, active in her church, and received the Chamber's Chair of the Board Award in the field of community health in 2015.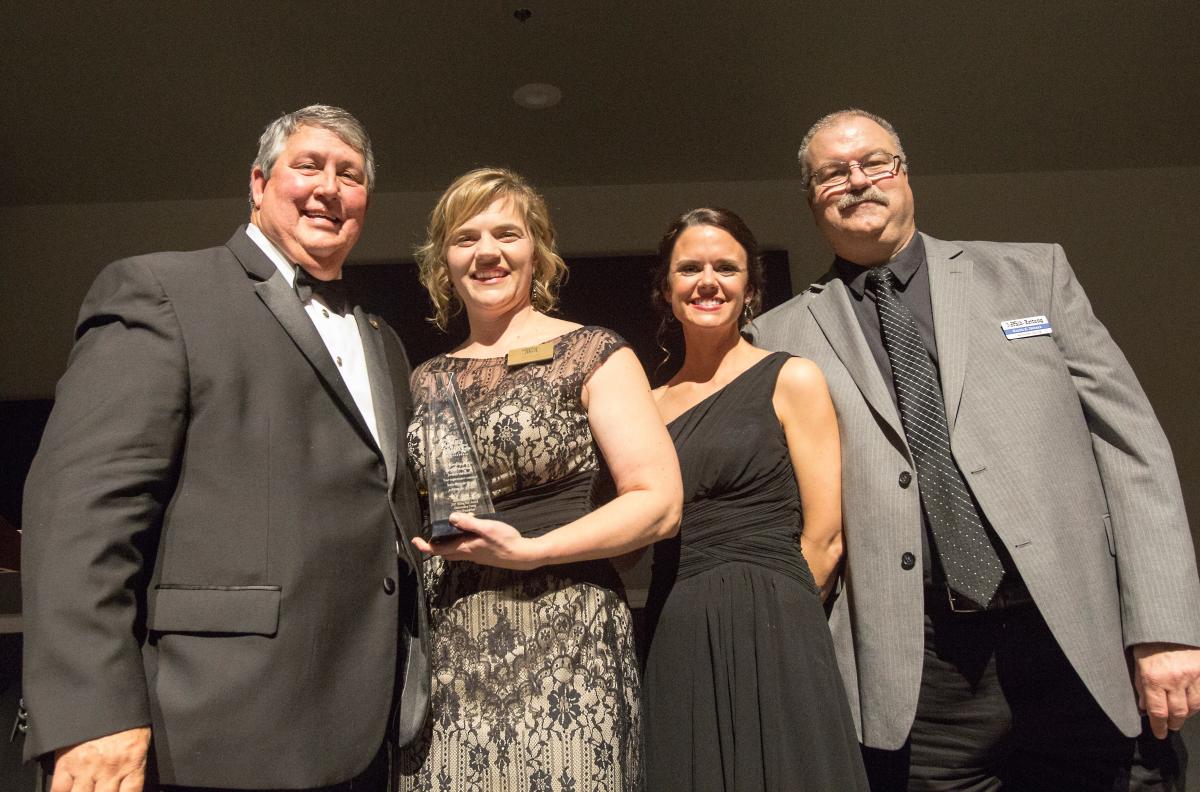 Photo credit: Alec Woolsey | Herald-Zeitung