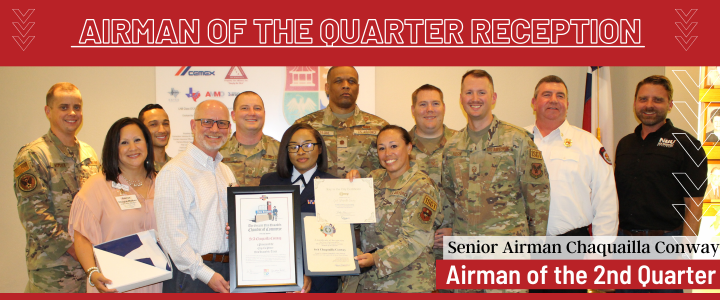 The Military Affairs Committee recognized the Airman of the Second Quarter from Joint Base San Antonio Randolph at the August 9th Reception in Honors Hall. The awardee was announced as Senior Airman Chaquilla Conway, Unit Deployment Manager of the Personnel Center at JBSA.
As the Unit Deployment Manager, Senior Airman Conway is responsible for the management of largest deployment pool of personnel support Airmen and Officers in the Air Force. . Her acute attention to detail ensures that each of the 150 deployment requirements have been met ensuring that all Airman arrive in theater by the required in place date. Senior Airman Conway is a true leader and displays it every day. She filled the Noncommissioned Officer in Charge Position for the past three months during peak personnel transition moves. If that wasn't enough, her continuous strive for excellence resulted in her completing several Human Resource course leveraging her skills by streamlining the deployment requirement process for 9 Airman.
SrA Conway was given a gift basket filled-to-the-brim with donations made by New Braunfels businesses and individuals as a signal of support and appreciation for the work that she has conducted during her time in the military and was presented with a Key to the City certificate. In addition to these prizes, this distinguished Airman received the title "A Princess of the City of a Prince" presented by Chair of the Board, Ian Taylor. 
We would like to thank SrA Conway as well as her coworkers and peers who attended the reception, it was an amazing turnout that created an environment with nothing but appreciation and support.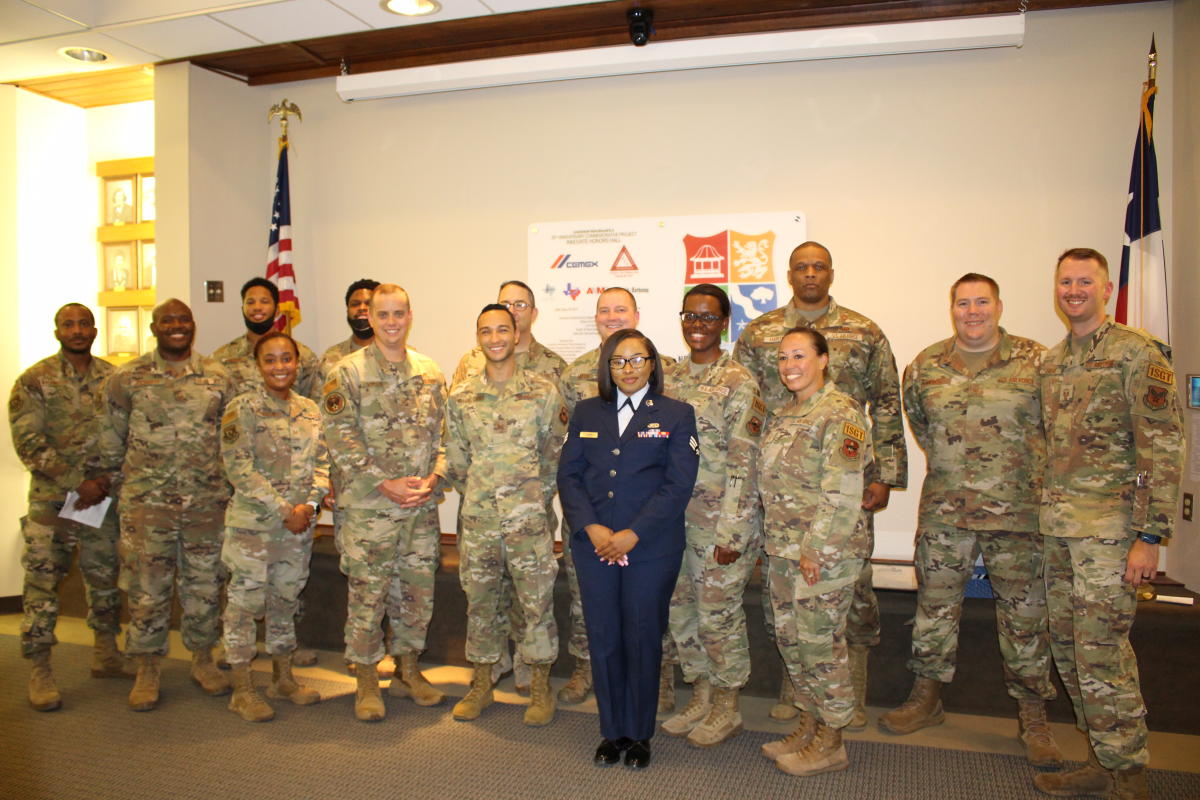 Military Affairs Receptions are hosted each quarter, honoring the Airman of the Quarter, and annually, the Airman of the Year from Joint Base San Antonio - Randolph. The purpose of the Chamber's Military Affairs Committee is to enhance relationships between the New Braunfels community and the military, particularly those Airmen stationed at JBSA - Randolph. If you are a Chamber member and would like to join the Military Affairs Committee, please fill out our committee preference form here.