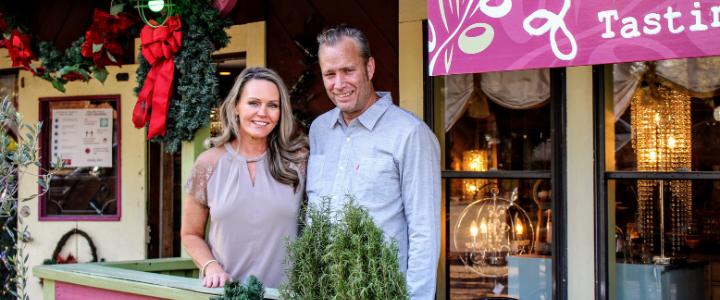 At the start of the COVID-19 pandemic, the New Braunfels Chamber of Commerce was deemed an essential entity according to an executive order by the City of New Braunfels. The Chamber's role since March of 2020 has been to promote, advocate and inform local businesses so they are equipped to rebound and recover.
The Chamber has continued to provide value for its members and local New Braunfels businesses through various avenues. Some of these efforts have included the development of small business grants, relevant and timely webinars, accessible and up to date COVID-19 resources and safe networking opportunities for Chamber members.
The following is an overview of the work the Chamber has provided the New Braunfels business community since the start of the pandemic, and a glimpse of the work to come as we get ready to start the new year in 2021.
Aiding Businesses:
The New Braunfels Economic Development Council (NBEDC) partnered with the City to develop small business recovery grants totaling $1.2M ($600,000 for FY 2020 and FY 2021).
 NBEDC partnered with the Convention & Visitors Bureau (CVB) to establish the Live Local Savings Pass for residents and visitors' usage at local businesses.
The Chamber's Business-Education Partnership Committee partnered with New Braunfels ISD to repurpose devices for NBISD students needing access to technology for virtual schooling.
Partnered with the Downtown Association and Gruene, the Chamber introduced "Click NB First," an online directory and gift guide promoting shopping local for the holidays.
Providing Member Value:
The Chamber launched a bi-weekly "Coffee Break" webinar series to provide members with timely, up-to-date resources for navigating business during a pandemic.
The Business Advisory Committee launched a bi-weekly "Drinks, Snacks & Chats" promoting local businesses and providing safe networking opportunities for Chamber members.
Produced timely seminars and materials for local businesses to utilize.
Chamber Blue Coats distributed PPE (face masks, etc.) to Chamber members.
The Chamber upgraded technology in Honors Hall in order to continue committee meetings virtually as scheduled.
Advocating and Promoting:
The Chamber created a landing page on its website for COVID-19 resources and updates.
Restructuring of the Chamber Business Directory and category landing pages to enhance user experience and drive traffic to business's websites.
The CVB created landing pages on its website for open restaurants and operation updates, including interactive maps to facilitate user experience.
Worked with the City to receive CARES Act funding ($240,000+) for a safety and health campaign amid the pandemic for visitors.
Worked with the City to utilize hotel-motel tax reserve funds ($400,000) to promote the local hospitality industry to potential visitors.