In 2019 the New Braunfels Chamber of Commerce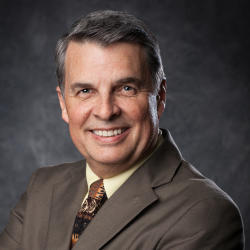 is celebrating 100 years. Over these past 100 years the official name has evolved, but the mission has remained the same and that is to promote a better economy and a better city. Each Sunday in the Herald-Zeitung we are featuring space dedicated to "This Week in Chamber History". This is the second month for a review of the previous four featured accomplishments.
1996 was a very productive year for the future of mobility here. The Chamber was a catalyst for the widening of I-35 through the city. Plans by the state would have literally left New Braunfels the bottleneck between SA and Austin. Fortunately, creativity and perseverance paid off with more than $100 million being allocated to a project to not make New Braunfels "The Missing Link". The Chamber acted as the organizing entity to take two busloads of citizens to a TxDOT Commission hearing in Austin. Looking over the historic timeline of the Chamber these past 100 years has several such road accomplishments. I guess you can say that the Chamber paved the way for mobility more than once!
1956 and 1977 linked two water resources initiatives that benefit this region today. It was the Chamber in 1956 urging that Canyon Dam be built. Then US Senator Lyndon Johnson sent a telegram (no email then) to the Chamber saying monies had been appropriated. Back 63 years ago most of the county was situated in the city limits of New Braunfels, and there were no other Chambers of Commerce to push for such needs. We didn't stop there; we pushed for parks around the soon to be new lake, access roads, lighting on the dam, and more. In 1977 it was our Chamber via a study committee that led to the formation of the Water Oriented Recreation District (WORD). WORD works to protect the river environment upstream of New Braunfels up to Canyon Dam and even further northwest. The Dam was primarily created for safety and WORD promotes water safety. Recreation was also a result of the dam being created and WORD is instrumental in managing the Guadalupe River recreation. Today the Chamber is supporting NBU's ASR to provide water to our citizens in times of drought.
Fast forward to 2007 and the Chamber had occupied its offices since 1971 (36 years) next door to the civic center. A seven month remodeling was accomplished at a cost of more than $600,000. The funds came from donations from the local community. Now 12 years later we are once again looking at a facilities analysis to determine what we will need to serve the local community for the next 20+ years. Regardless of where we end up physically, our mission is unchanged.
Roads, water, and the facilities for staff to carry out the "what if we" of the community were the subjects of our most recent "This Week in Chamber History".
Success Flows Here!
Michael Meek
President/CEO