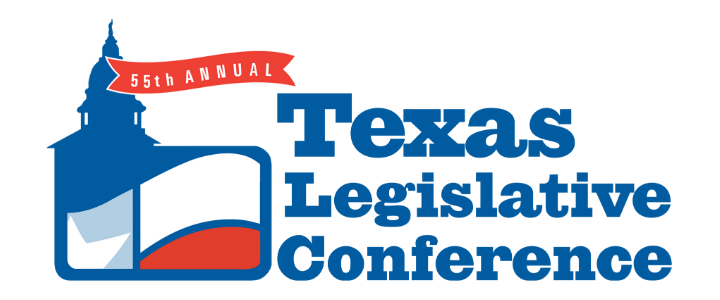 The Chamber's 55th installment of the Texas Legislative Conference is officially completed. More than 200 business and political leaders from around Texas came to this nonpartisan event held last Thursday and Friday at the McKenna Events Center. 
The event kicked off with a Texan of the Year Reception honoring Comptroller Glenn Hegar. The half-day conference on Friday had a full schedule focusing on some of the timeliest issues in the state. The morning began with breakfast, a welcome by conference chairs Patrick Rose and Natalie Rougeux, and the presentation of the Edmund Kuempel Public Service Scholarships. 
The day continued with three panels and two special addresses. Texas Land Commissioner George P. Bush provided the opening address, which was followed by panels The Social Impacts of COVID-19, State Budgeting & Texas' Economic Resilience and Grid or Gridlock – Snowmaggedon Part 2. The day concluded with lunch and a keynote address by Former Texas House Speaker Joe Straus. 
Next year's event will take place on March 24 and 25 right here in New Braunfels with a full slate of business leaders and elected officials. The conference is the most successful of its kind in the state and gives our members the opportunity to become better informed about the major issues of the time. It has also enhanced the image of the community in the eyes of state and national decision makers, giving members better access to programs and funding. 
Stay connected by following the Texas Legislative Conference on Facebook and Twitter.