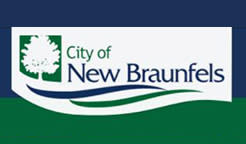 The New Braunfels City Council will meet tonight, Monday, September 11 at 6:00 p.m. for their Regular Meeting at 550 Landa Street. If not attending, the meeting can be viewed on Chamber member Spectrum Enterprise channel 21 or AT&T U-Verse channel 99. The agenda includes a proclamation, a presentation, 18 items on the Consent Agenda, and nine Individual Items For Consideration.
The meeting will begin with a proclamation for National Preparedness Month followed by a presentation updating the Council on the New Braunfels Industrial Development Corporation's (NBIDC) strategic priorities.
The Consent Agenda includes the appointment of one individual to the Building Standards Commission, several approvals for purchasing right of way, the FY 2016-17 third quarter investment report, an NBIDC recommendation to provide up to $114,661 for operation of the Small Business Development Center, a grant for $10,000 to fund the New Braunfels Cemetery Adelsverein Unmarked Graves Memorial Project, and an amendment to the Code of Ordinances to allow an operator of a motor vehicle to read, write, or send an electronic message on a wireless communication device while stopped, among other items.
The Individual Items for Consideration include approval of the FY 2017-18 Operating Budget and Plan of Municipal Services, approval of the ad valorem tax rates, consideration of a plan to implement rules related to the disposable container and cooler size ordinance, speed humps on Gruene Road, creation of a Bond Advisory Committee, and the use of Eminent Domain Proceedings, among other items.