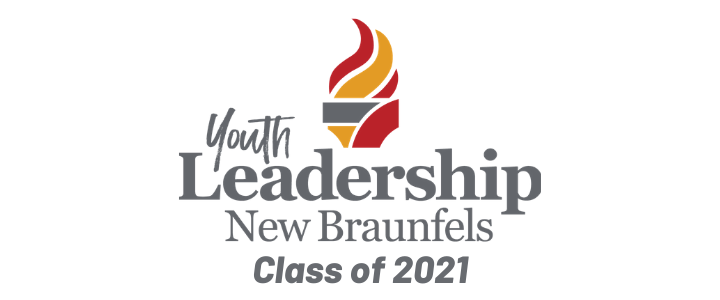 Youth Leadership New Braunfels Class of 2021 will be honored at a graduation ceremony at 6:00 p.m. on Tuesday, April 20 at the McKenna Events Center.
The evening will include a video presentation of the class year, words from class members, award presentations and keynote speaker, Clint Rutledge. The graduating class of 18 sophomores and juniors includes two students from Canyon High School, four students from St. John Paul II Catholic High School, one student from New Braunfels Christian Academy, one student from Davenport High School, and ten students from New Braunfels High School. More than 600 young leaders have completed the Youth Leadership program during its 24 years.
Youth Leadership New Braunfels is a program of the Greater New Braunfels Chamber of Commerce and the Leadership New Braunfels Alumni Association. This program for local high school sophomores and juniors aims to train students in leadership techniques and community awareness so they become familiar with current issues, community resources, opportunities and other factors influencing the direction of their community's future.
Help us congratulate the Youth Leadership Class of 2021!
Chandler Banks, Canyon High School
Bella Barr, New Braunfels High School
Noah Barrera, New Braunfels High School
Elijah Brown, New Braunfels High School
Grant Dicke, New Braunfels High School
Lane Golla, St. John Paul II Catholic High School
Brodie Harris, New Braunfels High School
Emma Johnson, Davenport High School
Shannon Leavitt, St. John Paul II Catholic High School
Cade McKay, Canyon High School
Kenny McMullen, New Braunfels High School
Madison Migura, St. John Paul II Catholic High School
Colin Sciantarelli, St. John Paul II Catholic High School
Lauren Studdard, New Braunfels High School
Mattie Taylor, New Braunfels High School
Connor Tharp, New Braunfels Christian Academy
Ella Vajdos, New Braunfels High School
William Waldrip, New Braunfels High School