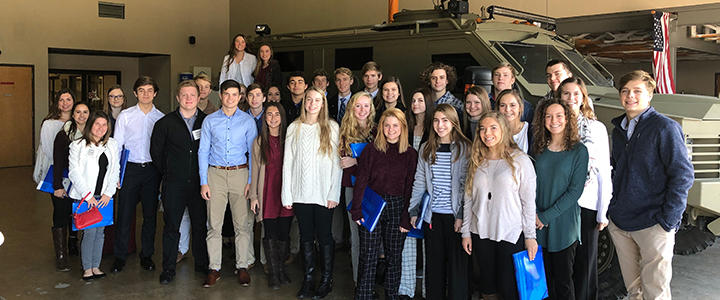 Applications for the Youth Leadership New Braunfels class of 2024 are now open! The deadline to submit fully completed applications and references is Sunday, May 21, 2023 at 11:59pm.

Youth Leadership New Braunfels is a program of the Chamber and the Leadership New Braunfels Alumni Association. This program for local high school sophomores and juniors aims to train students in leadership techniques and community awareness so they become familiar with current issues, community resources, opportunities and other factors influencing the direction of their community's future.
The program will begin in late August with a parent and student orientation and in September the students will attend an all-day retreat. Following the August and September activities, the class will once a month for seven school-day sessions from October to April, culminating with a graduation ceremony in late April. The sessions will cover topics such as leadership skills, tourism, history, arts, government, the justice system, health care, business and economic development, and education.
The program is open to incoming 10th and 11th grade students who have at least a "B" average at New Braunfels High School, Canyon High School, Davenport High School, Memorial Early College High School, Canyon Lake High School, Pieper High School, Smithson Valley High School or a local private school (residing within the NBISD or Comal ISD attendance zones). Interested participants will submit applications and references to the Chamber and final participants will be chosen anonymously by the Youth Leadership New Braunfels Selection Committee. The committee's goal is to select a diverse group of students who demonstrate leadership potential and are motivated, creative and interested in developing leadership skills and a sense of community. Tuition for the program is $300.  Participants MUST have transportation to and from the Chamber Office each program day.
2024 CLASS SCHEDULE

Orientation – August 29, 2023
Retreat (Mandatory) – September 9, 2023
Session 1 – October 3, 2023
Session 2 – November 14, 2023
Session 3 – December 5, 2023
Session 4 – January 9, 2024
Session 5 – February 6, 2024
Session 6 – March 5, 2024
Session 7 - April 9, 2024
Graduation – April 30, 2024